Rooted in traditional coffee blends, Red Clay is rich and bold, with a heavy body and notes of dark chocolate and roasted malt. It's a familiar Seattle roast, without the scorching so common to corner coffee chains. We push this custom blend to a full dark roast to highlight the beans' inherent sweetness, so it's just as tasty served black as it is with a heavy splash of milk. Bold and reliable, it's a warm welcome every morning with rich, dimensional character and endless brewing potential.
NOTES:
There are two things in life that don't wash away, and that's Georgia red clay and the good old days. It's so easy to accept coffee as a generic commodity; a hot cardboard cup anonymously thrust from a to-go window. This traditional blend is a return to the authentic cup of coffee, heavy and full of body, rich with chocolate and hazelnut, filling, and deeply satisfying. It's a high-quality cup that delivers a satisfying experience in every sip.
TASTING NOTES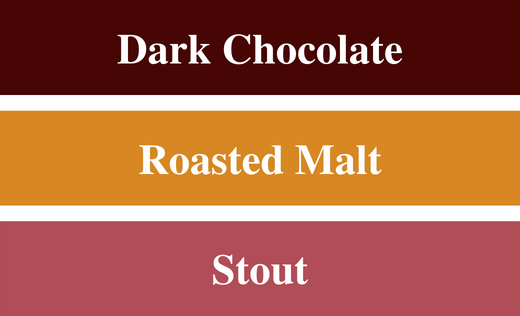 ROAST LEVEL
THE BOTTOM LINE
Quality beats convenience, and nothing beats this traditional coffee blend.
COFFEE FACTS
Despite common myths, dark roast coffee has the same amount of caffeine. So if you're looking for a morning pick-me-up, reach for whatever tastes good.
Dark roast coffee beans have a richer, more intense flavor than lighter roasts.
The darker the roast, the more oils are released from the beans.
Some people believe that dark roast coffees have more antioxidants than lighter roasts. However, there's no scientific evidence to support this claim.
WHAT TO EXPECT
Between our national and college football teams, our soccer club, our baseball team, and the traffic overlay on our dash-mounted GPS apps, it's safe to say red is Georgia's favorite color. Dig a little and even the clay is red, nourishing deep roots, new fruits, and stronger growth. Red Clay, like each of our coffees, is carefully prepared in small batches to fully capture the essence and flavor. We take our time so you can enjoy every sip. When it comes to dark roasted coffee, there's a fine line to walk. Our roastmasters meticulously plan each batch to ensure that the scent and roasted flavor complement the beans' particular characteristics. Ideal for those who enjoy a bold, full-bodied cup without bitterness or burnt aromas.
BLIND ASSESSMENT
Evaluated as espresso. Richly sweet-savory, unapologetically earth-toned. Pipe tobacco, dried cherry, hazelnut, caramel, a hint of cumin in aroma and small cup. Plush, velvety mouthfeel; the finish consolidates to hazelnut and a cumin-like spice. Milk quiets the tobacco tones and elevates the dried cherry and sweet hazelnut.
Brewing Methods for Red Clay and Ratios:
Espresso - For Single Origins
Dose In: 20 grams of coffee
Dose Out: 60 Gram (Aiming for a 1:2 Ratio)
Overall Time: 35 Seconds (7 seconds pre-infusion and 28 Seconds Extraction)
Pre-infusion: 7 seconds at 1-2 bar of pressure
Extraction: 28 seconds at 9 bar of pressure
Water Temperature: 200f (93c)
Pour Over
0.06 grams of coffee per 1 ml of water (Ex. 30 grams of coffee for 500 ml cup)
200 f (93c) degree filtered water
Semi coarse grind (similar to sea salt), Dose a little heavy, grind coarser - it really brings out the nuance in the coffee
4-minute brew time
*Note: These recommendations are just a starting point. Experiment with grind settings first to achieve your desired flavor before adjusting the coffee-to-water ratios.