Citrus Fruit | Honey | Complex
This cup embodies the spirit of southern ingenuity. Bright, bold, and easily adaptable, our DIY blend packs a punch with peachy-keen flavors and creative complexity in one delicious, aromatic package. It's our own specialty house blend, featuring the freshest beans of the season, personally selected by our certified Q Graders and roasted in-house to keep flavors consistent and on the shelf year-round. With close attention to detail, this custom mix of beans delivers all the nuance of a higher-end single origin coffee with sweet complexity and beautiful depth in fragrant peach notes and honeysuckle vibes. Overall, it's a uniquely mouthwatering cup that shines in drip, press, and espresso brews.
NOTES:
Some might say we've got something to prove, but maybe it's like we've got nothing to lose. Our DIY coffee blend is proof it's possible to maintain consistent flavor and peak freshness in mixed-bean blends every month of the year. Led by certified Q Graders, these professionals identify and evaluate green coffee for quality and consistency in flavor, aroma, and appearance. This expertise allows us to select and roast only the freshest beans available on international markets, so we can maintain an incredibly consistent flavor profile that is always perfectly balanced and deeply satisfying no matter the season. From the first sip to your regular daily cup, our premium coffee blends always make the grade.
TASTING NOTES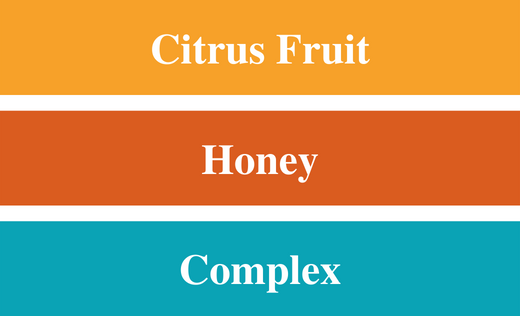 ROAST LEVEL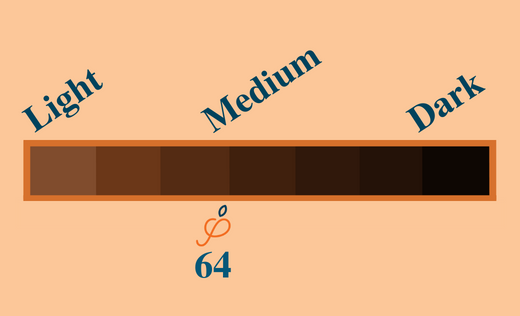 COFFEE FACTS:
Premium coffee blends feature a mix of personally-selected beans from different regions that are roasted, ground, and mixed at specific ratios to create unique flavor profiles.
Our Q Graders personally select the beans for each small batch we roast.
A medium roast coffee is typically lighter in body with a sweetness and acidity that is well balanced. Our medium roast coffees are roasted to highlight the coffee's natural flavors.
We recommend trying this coffee black or with a small amount of milk or cream. Add sugar or flavored syrups if you like a sweeter drink.
WHAT TO EXPECT:
We select and import green natural-processed coffee from small sustainable farms in South and Central America, and roast in-house to ensure you receive only the freshest, most flavorful beans. Our small-batch process allows us to extract unique flavor profiles that are simply not possible with mass-produced coffees. The result is a rich, round-bodied cup with complex layers of peach and honeysuckle gently balanced by a silky chocolate mouthfeel. A uniform medium roast brings out the coffee's natural sweetness and softens hints of citrus, for a smooth, intriguing finish that's bright, but never bitter.
Brewing Methods for House Blend, DIY Coffee and Ratios:
Espresso - For Single Origins
Dose In: 20 grams of coffee
Dose Out: 60 Gram (Aiming for a 1:2 Ratio)
Overall Time: 35 Seconds (7 seconds pre-infusion and 28 Seconds Extraction)
Pre-infusion: 7 seconds at 1-2 bar of pressure
Extraction: 28 seconds at 9 bar of pressure
Water Temperature: 200f (93c)
Pour Over
0.06 grams of coffee per 1 ml of water (Ex. 30 grams of coffee for 500 ml cup)
200 f (93c) degree filtered water
Semi coarse grind (similar to sea salt), Dose a little heavy, grind coarser - it really brings out the nuance in the coffee
4-minute brew time
*Note: These recommendations are just a starting point. Experiment with grind settings first to achieve your desired flavor before adjusting the coffee-to-water ratios.