Milk Chocolate | Red Fruit | Sweet
Like Coke can mean Sprite, and Roswell can count as Atlanta, Colombian coffee is ubiquitous. It's easy to forget the country is home to a huge range of microclimates, each with unique weather patterns, soil conditions, and temperature shifts. Huila is Colombia's prime coffee-growing region, producing some of the best micro lot and specialty coffee beans in the country. This is a phenomenal washed coffee, brought to a medium-light roast to enhance bright red fruits, balanced acidity, and sweet floral notes. With plenty of room to drink it black or enhance with your favorite cream and sweetener, this coffee is good anytime of day. It's fragrant and intoxicating, with a creamy milk chocolate that pops out to the forefront. There's a nice amount of sweetness, and a lovely complexity. After sampling a wide range of micro lot coffee beans, we selected this Huila to represent the best of Colombian coffees.
NOTES:
This harvest is a great example of the unique diversity that exists within the country. Grown at an impressive 2,000 meters above sea level, in the heart of Colombia's most renowned coffee region, this Huila lot is grown and harvested by a new generation of energetic farmers eager to innovate. It's a beautiful example of what the best of today's specialty Colombian coffee growers have to offer, and it's one of our favorite harvests to come from the South American coffee belt.
TASTING NOTES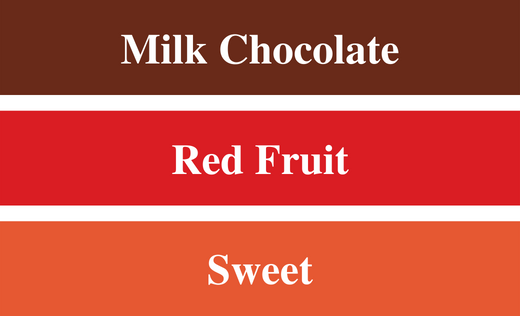 ROAST LEVEL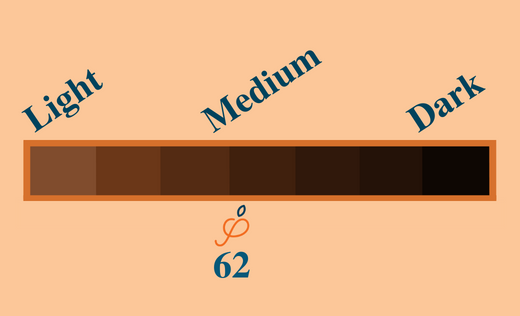 THE BOTTOM LINE
This isn't just the best part about waking up
it's the best tasting part of Colombia.
COFFEE BEAN FACTS
In the high altitudes of Huila, Colombia, the climate is very stable, and slight variation between day and night temperatures. Combined with the rich volcanic soils, these conditions result in an exceptionally uniform crop that matures slowly and evenly. This results in higher sugar content in the coffee cherries, and a more complex flavor in the coffee beans.
WHAT TO EXPECT
This is an outstanding crafted cup of coffee that pulls lightly on the sweeter side. It has a silky body with hints and traces of red fruits that make up a delicious cup for those who want to try a slightly fruity single-origin washed Colombian.
We always recommend trying specialty beans black when you're trying new coffee for the first time. Let your cup cool slightly before drinking to allow the full flavor profile to open up, and look for tasting notes that will continue to develop and evolve the more it cools.
Brewing Methods for Huila, Colombia Coffee and Ratios:
Espresso - For Single Origins
Dose In: 20 grams of coffee
Dose Out: 60 Gram (Aiming for a 1:2 Ratio)
Overall Time: 35 Seconds (7 seconds pre-infusion and 28 Seconds Extraction)
Pre-infusion: 7 seconds at 1-2 bar of pressure
Extraction: 28 seconds at 9 bar of pressure
Water Temperature: 200f (93c)
Pour Over
0.06 grams of coffee per 1 ml of water (Ex. 30 grams of coffee for 500 ml cup)
200 f (93c) degree filtered water
Semi coarse grind (similar to sea salt), Dose a little heavy, grind coarser - it really brings out the nuance in the coffee
4-minute brew time
*Note: These recommendations are just a starting point. Experiment with grind settings first to achieve your desired flavor before adjusting the coffee-to-water ratios.