Peach | Floral | Complex
This is a great find for coffee lovers who enjoy a fruit forward coffee with an unexpected complexity. It's a single origin Guji coffee featuring a delightfully juicy, sweet peach profile without overwhelming the senses. Floral, and slightly acidic, this Guji lot is an outstanding representation of what a naturally processed premium Ethiopian coffee should aspire to be. Layers of juicy peach flavors, unique floral aromas, and fragrant complexity are drawn out by our master roasters, who carefully monitor small batches to ensure consistent uniformity in color, crack, taste, and aroma. It's sweet, satisfying, and easy to drink.
NOTES:
Ethiopia is the motherland of coffee. like Atlanta is the motherland of modern hip hop, or Los Angeles is the motherland of movie stars. Ethiopia is where coffee comes from. In the Guji Zone, a distinct combination of high altitude, consistent rainfall, fertile soils, and rich nutrients contribute to an exceptionally high quality of fruit. And with more than 10,000 indigenous 'heirloom' coffee varietals growing naturally in the wild, many with unrecorded taxonomies, these heirloom plants produce one-of-a-kind coffees that might not be found anywhere else in the world. A medium roast gently amplifies sweet peach and intoxicating floral notes without muddling delicate flavors. Every cup is a reminder of why we first fell in love with coffee.
TASTING NOTES: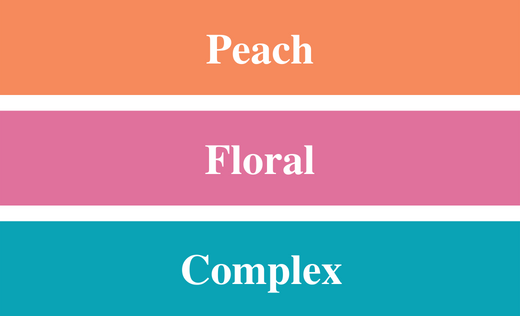 ROAST LEVEL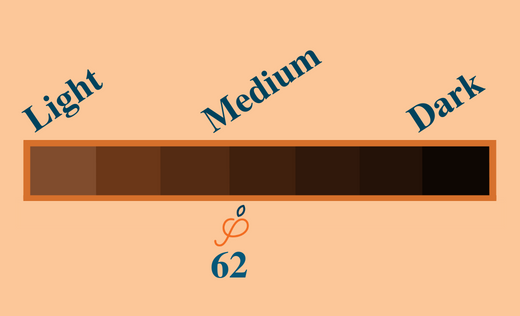 THE BOTTOM LINE
Complex and captivating with a vibrant finish. This is a cup so fresh and so clean, clean!
ABOUT THE BEANS:
The indigenous 'heirloom' varietals which grow wild in Ethiopia are responsible for the unique flavor notes
High elevations help Ethiopian coffee beans develop more intense sweetness.
Wet-processing or washing makes for a clean finish and ensures some of the more delicate flavors found in Ethiopian coffees really shine.
In the washing process, ripe cherries undergo fermentation for 36-48 hours before the wet parchment coffee is cleaned, sorted, and sun-dried.
WHAT TO EXPECT:
This is a classic washed Ethiopian coffee from the world-famous Guji Zone, and it's a perfect example of why we love this region. Like most Ethiopian coffee, this lot contains a mix of heirloom varietals grown and processed by smallholders before it's sold and exported through regional exchanges. Wider genetic variety means more diversity in flavor notes, leading to a unique, intense, naturally fruit-forward coffee. We carefully roast the premium green heirloom coffee beans to bring out sweet floral notes and vibrant peach flavors, for a bright, juicy cup with an exciting complexity that can only come from this place in the world.
BLIND ASSESSMENT
Subtly complex, deeply sweet. Star jasmine, cocoa nib, mango, frankincense, spearmint in aroma and cup. Bright, juicy acidity; viscous, syrupy mouthfeel. The balanced finish leads with notes of star jasmine and mango, followed by cocoa suggestions.
Brewing Methods for Guji, Ethiopia Coffee and Ratios:
Espresso - For Single Origins
Dose In: 20 grams of coffee
Dose Out: 60 Gram (Aiming for a 1:2 Ratio)
Overall Time: 35 Seconds (7 seconds pre-infusion and 28 Seconds Extraction)
Pre-infusion: 7 seconds at 1-2 bar of pressure
Extraction: 28 seconds at 9 bar of pressure
Water Temperature: 200f (93c)
Pour Over
0.06 grams of coffee per 1 ml of water (Ex. 30 grams of coffee for 500 ml cup)
200 f (93c) degree filtered water
Semi coarse grind (similar to sea salt), Dose a little heavy, grind coarser - it really brings out the nuance in the coffee
4-minute brew time
*Note: These recommendations are just a starting point. Experiment with grind settings first to achieve your desired flavor before adjusting the coffee-to-water ratios.